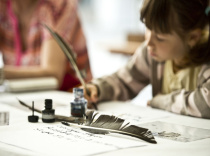 Charles University in Prague is commemorating the 700th anniversary of the birth of its founder Charles IV (1316-1378) this spring. On Saturday the 21st of May, just one week after the anniversary of his birth (14th May), the university welcomed Prague's youngest citizens to celebrate and commemorate the anniversary by allowing them the opportunity to take a trip back in time and experience the Middle Ages with students and staff.
Author: Ivana Herglová, 23 May 2016
On the 14th April 2016, I attended a guest lecture in the Faculty of Arts of CU on the 'Wasteland in Cities from the Middle Ages to the Present' by Peter Clark, a professor of European urban history at the University of Helsinki.
Author: Jennifer Nee , 30 April 2016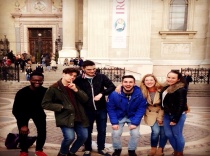 The opportunity to undertake an Erasmus in Prague cannot be justified by any amount of words. Situated in the heart of central Europe, the Czech Republic is the ultimate portal to the rest of Europe, that boasts cost and time effective means of travel, and is host to the distinguished Charles University.
Author: Aoife Brady, 4 May 2016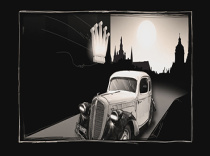 Computer games traditionally never crossed paths with education to any serious level as gaming had previously always been deemed a leisure activity with no place in the classroom. Modern game developers, such as those at Charles University in Prague, have challenged this status quo.
Author: Will Chamberlain, 28 April 2016